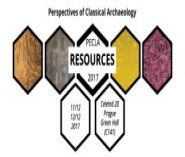 PeClA 2017 is a two‐day conference in Classical Archaeology and Classics aimed at postgraduate / doctoral students traditionally offering a space for presenting research results, discussion, and an exchange of ideas, in a friendly and supportive environment. This year's theme of the conference is RESOURCES: POWER AND CONNECTIVITY IN THE ANCIENT MEDITERRANEAN.
11 December 2017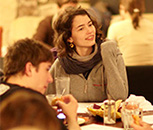 The Historical Geography Research Centre invites you to the Military and Postmilitary Landscapes conference that is held under the Central European Conference of Historical Geographers series. The conference takes place in Prague on February 14–15, 2018. You can submit a paper as well as complete session proposal or you can just participate at the conference. The extended deadline for abstract submission is December 10, 2017.
29 November 2017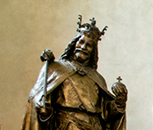 Thank you very much for your interest in the developments at Charles University and for your suggestion, to which I would hereby like to respond. I must state several facts as I am not sure whether all of you have been properly informed about them.
28 November 2017